The Repair Process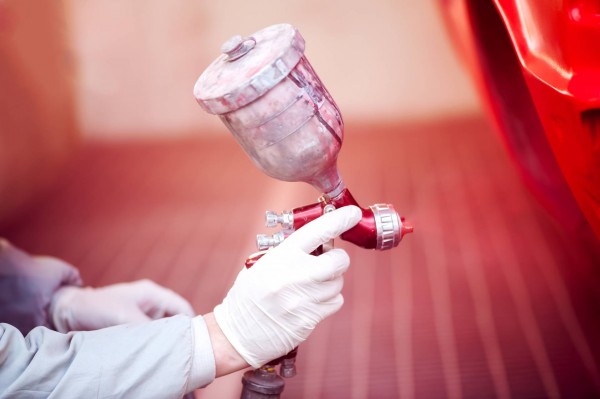 There is a lot involved in repairing a vehicle and it is important that you understand the steps involved to assure quality and safety.
1. Vehicle Assessment
It is very important to have your car and its repairs assessed correctly. Usually the car is disassembled so that all hidden damage can be found as well as just the cosmetic damage. This ensures an accurate quote for cost and timing of the repair, and any questions you have will be answered in a way that you can understand.
If the car is not disassembled you may find that your initial quote will be incorrect or your car will not be repaired back to its safe pre-accident condition.  All online quotes must be verified by a thorough vehicle assessment.
2. Damage Analysis
Your vehicle will be thoroughly inspected. At this stage we will have answers for you regarding the current state of your vehicle and what is required for the work to be carried out. During this stage the process of repair will be explained to you. You will be given an accurate quote for your repairs and a full repair plan including the ordering of required parts with your permission will be prepared and delivered to you and your insurance company.
3. Body Work
We then commence the body work to bring panels back to meet factory specifications of shape and safety requirements. It is important to get this right not only for the shape and cosmetic look of the car but for its structural integrity. It is not true that once you have an accident your car will never be the same, you just need to make sure that your repairs are carried out by the best experts in the field. Kedron Smash Repairs has the technology to ensure the frame of your car is restored to meet all safety requirements. This is also very important for the resale of your vehicle.
4. Paint Preparation
Panel preparation and the quality of undercoat is very important to the final finish of your vehicle. The undercoat quality and panel preparation are what determines the durability and longevity of the paint colour. We use only the best products for these important undercoat steps. Before bringing your car into the paint booth we remove trim elements rather than mask them, and then we mask all undamaged elements so they are protected from overspray.
5. Re-finishing Process
The colour coat is applied in a special paint booth designed to mimic the conditions of the factory. This is a heat and humidity controlled and dust free environment to ensure the best quality finish possible and to help match the newly painted surfaces to the undamaged ones. We use Water Bourne paint and the latest technology to duplicate the OEM paint process, and importantly, for the best outcome for the environment. Once the colour coat is done a clear coat is applied for that "showroom gloss". Special tools are used to polish the final coat so that it matches your undamaged panels.
6. Re-assembly
We carefully re-assemble the vehicle being sure to re-align all adjacent parts. Throughout this process technicians inspect the car to make sure that all repairs pass the "invisible repair" requirements. We assess every aspect of your repair so that it's ready to be back on the road.
7. Detailing
The final step is the detail department checking the quality and finish of your repairs. Any areas of your vehicle that may have gathered dust are cleaned. Then a clear coat glaze is applied to the new paint, preparing it for delivery to its owner.
Quality control checks are performed as your car goes through one stage to the next, but a complete repair checklist is verified re-checking all the work that has been done.
8. Delivery
Now its time to pick up your vehicle. We review with you all the repairs that have been performed and answer any questions you may have.
Remember, if you are required to pay any excess by your insurance company, this excess must be paid before we can release the vehicle to you.
Special instructions for care of your newly repaired areas will be given to you when you pick up your vehicle. Finally you will also receive any documentation regarding your repairs.